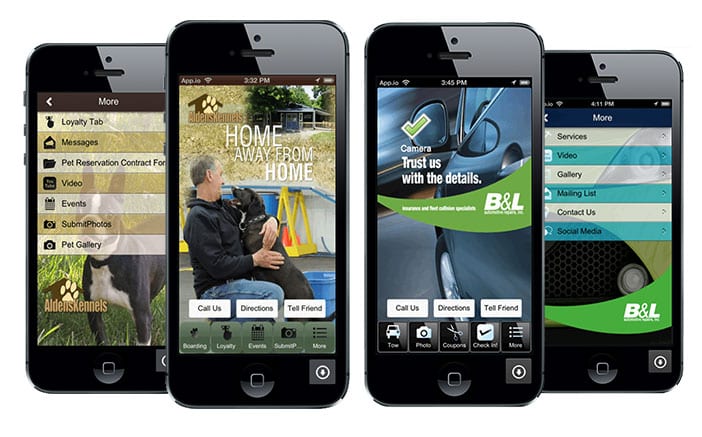 Are You Sending Coupons With Your Mobile App?
Mobile Apps aren't just for playing games or checking your bank account,
they are an extremely beneficial business tool. A Mobile Website and Mobile App are actually two different things. A Mobile Website is your website shrunk down to fit multiple phone dimensions, resulting in difficult navigation that could frustrate potential customers. A Mobile App is specifically designed to your business and is mobile friendly. There are 40 plus features that help you connect with your customers by keeping them up to date and using your customized features. Bringing in new customers is great but keeping the ones you have is important, and that is exactly what a Mobile App can do for you and more
Our Creative Process
Mobile Apps have so many wonderful features
(over 40 and counting!) but we want to make sure that you are using the ones that best suit your business. At FIO we make sure to completely understand your business so that we can build your Mobile App with specific mobile features that will help grow your business and keep your current customers happy and coming back time and time again. We also brand your Mobile App with your logo and colors so that your business is more recognizable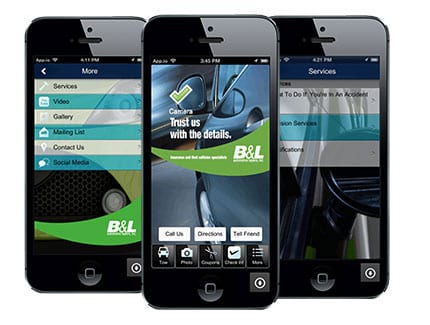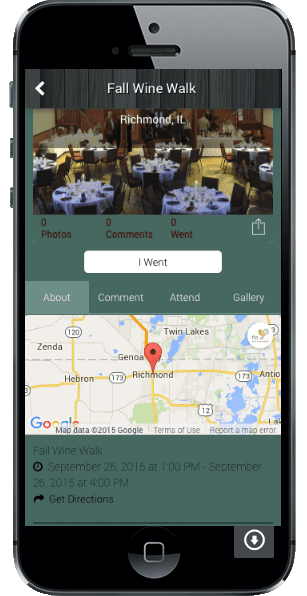 Get The Most Out Of Your Product
A mobile app is an extrmeley beneficial business tool.
Encourage customers to set up an appointment or reservation straight from their phone, view a calendar of events, one touch calling, and view a beautiful gallery. Send out promotional offers and coupons straight to their phone as well as Push Notifications to remind them of upcoming events. All of these features and more are your personal business tools right in the palm of your hand. Not used to new technology? No problem! FIO offers personal training tutorials to help you get accustomed. Too busy? No fear! FIO also offers to handle your Mobile App for you so you can concentrate on other business needs.
Push Notifications

Click to Call

Information

Forms

Shopping Cart

Appointments

Gallery

And Much More!
Learn More!
House Listing

Click to Call

IDX Integration

Forms

Events

Appointments

Gallery

And Much More!
Learn More!
What is the Process?
At FIO we strongly believe in project management and client contact. We will be working with you every step of the way, giving you updates and making sure we are on the right path. There are so many options and add ons with a mobile app, which is why we have created a form that we will go through together to find out exactly what your Mobile App needs and what your business will benefit from. We want you to have the right tools so that you are not wasting time and money on features you do not need.
What Happens When I Receive My Mobile App?
Have fun with it and spread it around! Your Mobile App is a wonderful way to communicate with current and future customers. Send out Coupons and Push Notifications, Post a special event or picture to your gallery. We also have a fun and informative newsletter that gives you tips and tricks on how to use your Mobile App to its full potential, click here to sign up. Always remember we are here to help, just because we finished your project doesn't mean our relationship has ended. Give us a call or send an email anytime you have a question or just want to chat.
What Are Some of the App Features?
There are over 40 features you can have added to your Mobile App that will benefit your business and its customers. Some of these features include: •One Touch Calling •Reservations •GPS •Shopping Cart •Food Ordering •Events List •QR Code Coupons
Payment Options?
We understand everyone has budgets and monthly expenses, which is why we offer multiple payment options:
•Pay online using your Paypal account
•Pay with credit card through our invoicing system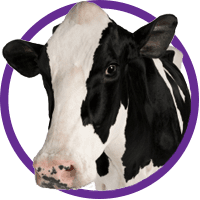 A Mobile App and Mobile Website are actually two completely different things. Most people think that because their online website is mobile responsive that they don't need a Mobile App, but actually you might be hurting your customers mobile experience by not having one.
65% of users said they used their mobile device to find a business to make an in store purchase A website is a complex thing, there is a lot going on and everything needs to be clicked on, now imagine trying to click on a word that is the size of a needle, it can be difficult and frustrating.
A Mobile App is specifically built to be used on mobile devices and not only for customers to go to, but for you to contact them automatically!
Farm it Out! Design, Inc.
847-961-4336
214 N Main Street Algonquin IL